MASUROTA®
for your Microbiota
Patent of the Università Cattolica del Sacro Cuore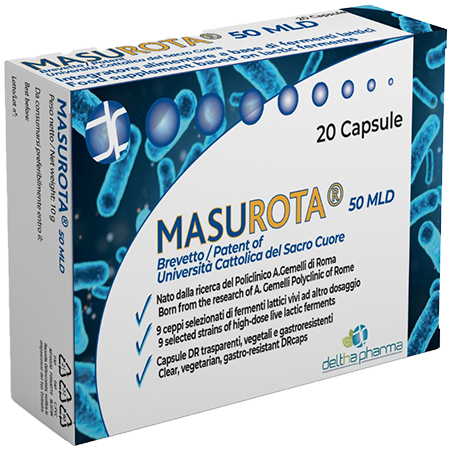 Consortium of 9 high-dose probiotic strains: 25 and 50 billion live and viable cells in combination with the prebiotic inulin
Clinical research and patent from the Università Cattolica del Sacro Cuore – Policlinico Agostino Gemelli in Rome with unique and innovative formulation to correct states of dysbiosis and support the natural balance of intestinal flora
Packaged in transparent, vegetable and gastro-resistant capsules:
Masking of unpleasant odor or taste
No use of bleaching agents (titanium dioxide)
Maintenance of viability and efficacy of probiotics in the gastrointestinal tract
Masurota and the Intestinal Microbiota
In 2020 Deltha Pharma started a valuable collaboration with the Università Cattolica del Sacro Cuore, with Professor Cammarota and Professor Masucci of the Policlinico A. Gemelli in Rome.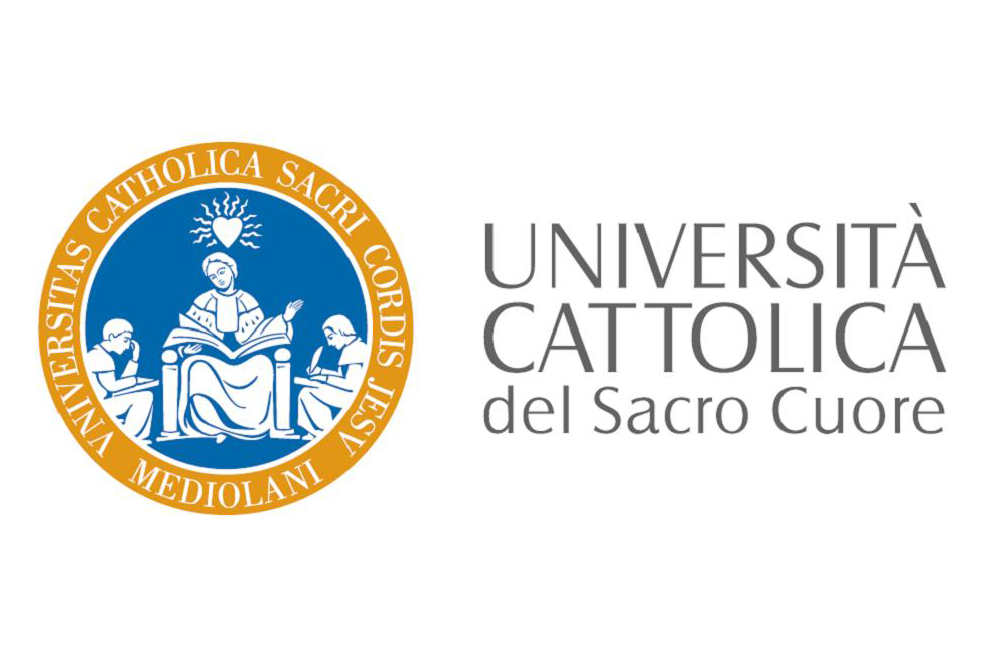 The result of this collaboration is MASUROTA, a line of patented probiotics, with a composition of 9 bacterial strains, at high dosage, in gastro-resistant vegetable DR capsules.
The very innovative formulation is based on the composition of the intestinal microbiota of healthy subjects. It was created to imitate the microbiota of fecal donors for intestinal microbiota transplantation, a practice pioneered at the Policlinico A. Gemelli and still very effective today for various diseases, including serious ones.
Several tests have been carried out on the product, including the very important one, the typification of the microbiota after oral intake, in which the evolution of the composition of patients with dysbiosis was seen as well as several clinical trials are currently in progress.
Innovation
Innovative formulations and cutting-edge raw materials (nanoparticles, plant stem cells) and collaborations with University Research Centers
Quality
High-quality, high-dosage, high-titer raw materials of natural origin. All guaranteeing standardised production
Efficacy
Validation by clinical protocols and functional synergy for correct dosage of active ingredients
Safety
Production plant in Italy certified GMP, HACCP, allergen, bacteria and heavy metal controls. All products are Gluten free